We treat our customers the way you want to be treated.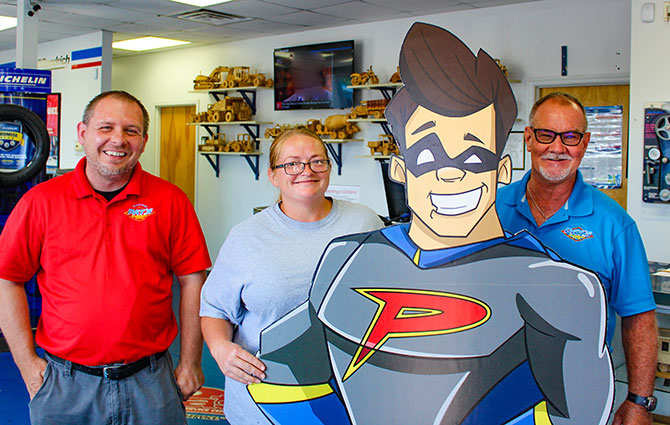 Quality That Has Lasted for Over 50 Years:
Quality and service should go hand in hand. Amongst the most important possessions a person can have, the motor vehicle is one of them. People's livelihoods often depend on their vehicle. Whoever you trust your vehicle to, should be someone who treats you like the individual you are. Pat Picone must have known this, because in 1965 he founded Pat's Auto Service Center. He became well known in the Wilmington area for his honesty, dedication to the customer and giving each person great service at a fair price.
Over 50 years later, these cornerstones have not changed here at Pat's. We still uphold the same standards of quality that Mr. Pat started so long ago. As a family owned and operated business, Pat's Auto Service Center prides itself on giving a 5-star experience to everyone that walks through our door. Pat's can help you with tires, brakes, inspections, oil changes and most vehicle maintenance. Come and
experience the Pat's Auto Service Center for yourself and become a part of our family.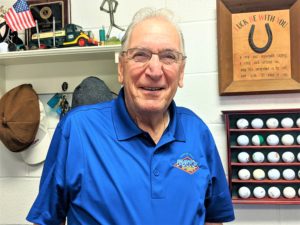 Big Frank has owned Pat's Auto Service Center for more than 20 years. After purchasing the business from Pat in 1994, he has since become a beloved figure to both staff and customers alike. Hailing originally from Staten Island, NY Mr. Frank has stated that it wasn't until he moved to Wilmington that he "truly started living." Whether he's driving a customer home, picking up tires or walking around the lot, Mr. Frank can always be seen flashing his signature smile and sharing a laugh with others.
Meet the Pat's Auto Service Team
Our team specializes in many different types of vehicles, and since they work on a wider variety of vehicles than their dealer counterparts, their overall expertise is greater, too. By working on many makes and models, our technicians can be trusted to properly diagnose challenging repairs and other issues. As automotive technology advances, our team is continually updating their education & skills.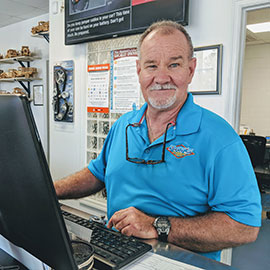 Dwight
Service Advisor
Dwight Roberts has been the general manager for Pat's Auto Service Center for as long as the DeVenero family has owned it. Customers have become accustomed to his knowledge of the business, honesty and will to always give the best service possible. When he's not giving customers quality service, he enjoys spending time on his boat, with his dogs and with his wife. ASE certified, Dwight has the experience to give you the best experience possible for your automotive care.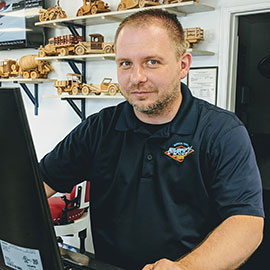 David
Service Advisor
With 20 years of experience in the automotive industry, David Mays knows exactly how to treat the customer right. He is always seen doing his best to help our customers in any way he can. He has multiple certifications from Bridgestone, Firestone, Goodyear and the ASE. A family man, he enjoys spending his off time with his wife and sons. When it comes ensuring your vehicle is safe for the road, David Mays is there to help!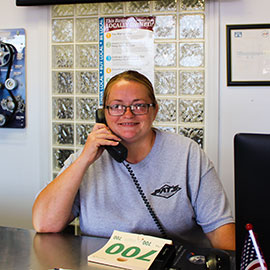 Christine
Parts Manager
Our ASE certified parts specialist, Christine knows exactly what part your vehicle will need to get back on the road. Quality and consistency are the only things on her mind. Ensuring your vehicle is equipped with only the most genuine parts form the most qualified vendors. When not helping customers, Christine loves spending time with her dogs and husband.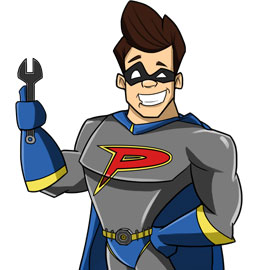 PatMan
Local Automotive Superhero
Patman is Wilmington's automotive service hero! He fights for giving citizens the quality service and heroic savings that they deserve. Whenever automotive trouble strikes, you can count on Patman to ensure that they get the best automotive care possible!
Quality Service, Heroic Savings,
It's What We Do!
Come and see why your friends and neighbors choose Pat's for their automotive service!
Call: 910-791-8481
NEED HELP?